CLIENT CENTRIC, FLAWLESS ACTIVATION
We have the back end baked. We work with dairy processors, growers, carton manufacturers, retailers and more to provide our clients and partners turnkey and unique on-pack, cross-ruff advertising and promotional programs. For brands looking to increase household penetration, sales and volume, get in touch to explore how our tactics can help deliver against your marketing and sales initiatives.
Significant consumer response observed across a variety of categories and brands, increasing Household Penetration
Match Panel Analysis ANCOVA Adjusted Sales per 1000 HHs
Out of 20 match panel studies conducted on the Milk program, over two thirds of the total lift has been driven by bringing new/lapsed buyers into the franchise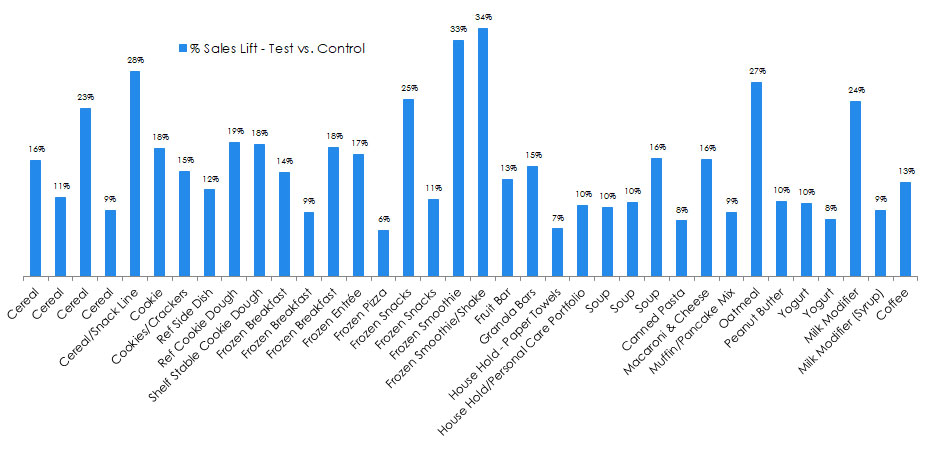 All studies above leveraged frequent shopper card data to measure the impact of the media impression using a matched HH test/control model adjusted with ANCOVA. The % lift numbers should serve as an aid to judgment as they are from a variety of time periods, categories, and business sizes (i.e. they include new product launches, existing individual brands, entire product portfolios, 12 week, and 26 week results).